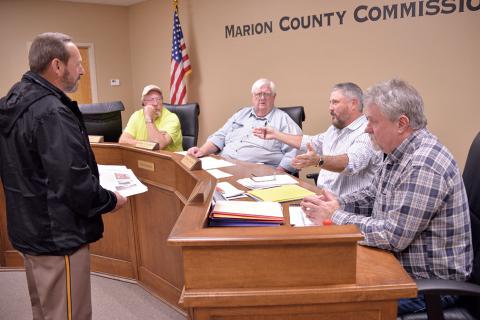 HAMILTON - Over the past few weeks, a parade of architects, designers and consultants hoping to win a contract to build a new jail in Marion County have presented themselves to Marion County Sheriff Kevin Williams and the Marion County Commission.
Representatives from such architectural and design firms as Goodwyn, Mills and Cawood, PH&J Architects, Volkert, Inc. and Hamilton architect Andrea Harbison have all made presentations to the commission.
Williams and the commission are embarking on the first steps in a complicated process of building a new jail in the county.