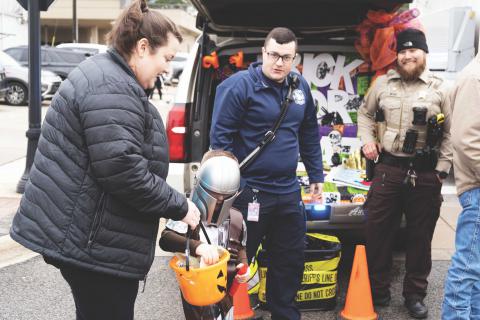 By Louis Mellini
Staff writer
HAMILTON —Leaves turning and falling, the air turning cool and pumpkins being seen at almost every doorstep in the county can only mean one thing: fall is officially here.
With the new season, there usually comes the host of knocks at the door from costumed children asking for candy during Halloween. But, with times being as they are, has  a classical Halloween become too dangerous for kids in Marion County?
Trick-or-treating during Halloween has usually been a guarantee to take place every year. With growing fears of drug infested candy however, the doorbell chimes seem to have dwindled on Halloween night.