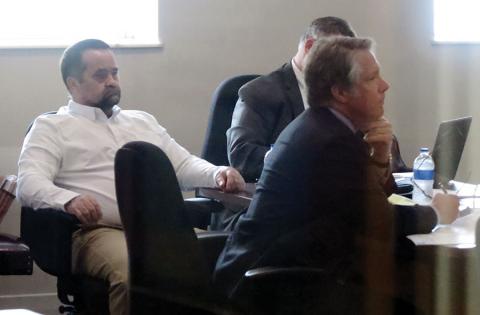 HAMILTON - After only four hours of deliberation, a Marion County jury found Morgan Shirley, 53, guilty of murder in the April 2016 stabbing death of William Jerome Henry on Friday, June 7.
Henry, 48, Fayette, died after a drug-fueled fight involving Shirley,  and Winfield residents Mareya Hannah and Candice Beaty.
Hannah, 36, Shirley's step-son-in-law, plead guilty to felony murder on Wednesday, May 29, in a plea agreement with the 25th Judicial Circuit District Attorney's office.
Hannah testified against Shirley during the three-day trial that began on Tuesday, June 4, at the Marion County Courthouse in Hamilton, with 25th Judicial Circuit Court Judge Lee Carter presiding.