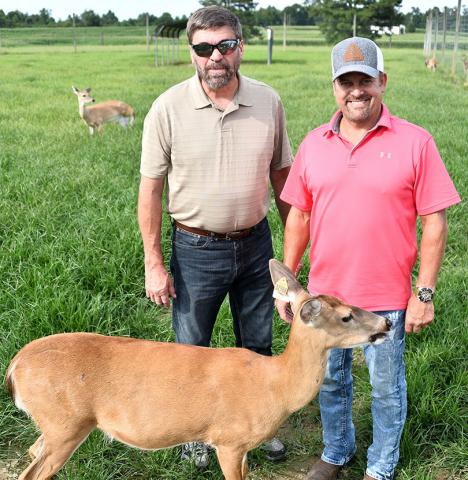 HAMILTON - When most outdoorsmen think of the fall hunting season, they think of pleasant days spent in the woods hunting with friends and family. But for a few local deer farmers, the upcoming hunting season brings fear and trepidation and thoughts of the destruction of their livelihood.
"It's scary, it really is scary," said deer farmer Kevin Armstrong.  
The fear is caused by a provision in the Alabama Department of Wildlife and Freshwater Fisheries' response plan to Chronic Wasting Disease (CWD). The provision calls for the destruction of entire populations of captive deer if a single deer in the herd tests positive for CWD and, the policy states, deer farmers will not be compensated for their losses if their herd has to be depopulated.
CWD is a fatal neurological disease of deer, elk and moose that is spread by contact with other infected animals.