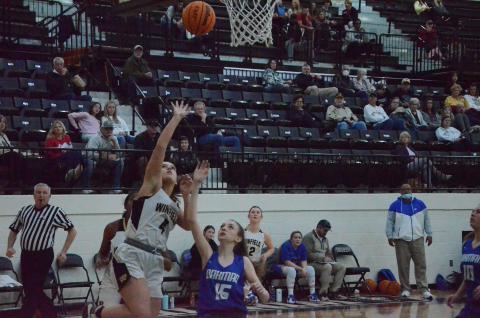 By Luke Brantley Staff writer
WINFIELD — The Winfield Pirates took on the Oakman Wildcats on Thursday night, Jan. 13. The Lady Pirates defeated the Lady Wildcats 66- 14. Winfield's boys beat the Wildcats 81- 45.
The girls started off strong in the first quarter with 24 points to Oakman's 2. The Lady Pirates held steady through the rest of the game, only allowing 10 points in the second quarter, 2 in the third quarter and none in the fourth.
Kennah Beth Lacy scored 15 points for the Lady Pirates. Julie Anderson scored 12 points and made three assists. Selena Winston scored 11 points.
Gracie McCarty scored 9 points and made 2 assists. Brooklyn Boman and Jenna Ayers scored 8 points each. Boman had 5 assists.
Morgan Evers scored 2 points and Madie Grace Lewis scored 1 point.
The guys also took off to an early lead over Oakman.