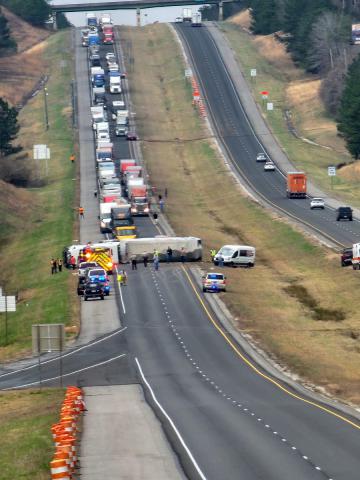 HAMILTON — Traffic on Interstate 22 heading eastbound was held up for over an hour after a FedEx tractor trailer turned over onto its left hand side, blocking both lanes of traffic.
The accident took place on Thursday afternoon, Feb. 16, near Exit 3 on I-22.
Jordan Carter with the Byrd Fire Department stated BFD, Shottsville Fire Department, Marion County Sheriff's Department, Marion County Emergency Management Agency and the Alabama Law Enforcement Agency all responded to the accident.