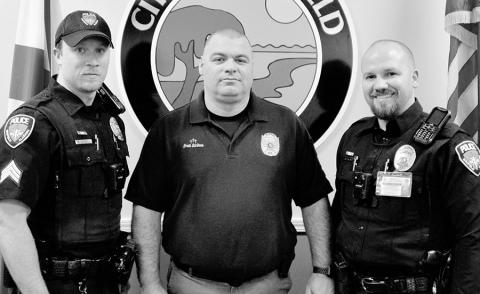 WINFIELD - Two members of the Winfield Police Department were awarded the Medal of Valor for saving a wreck victim's life last December.
Sgt. Marcus Carroll and Officer Jimmy Galbreath both entered a burning vehicle to free the unconscious driver from the wreckage.
Winfield Police Chief Brett Burleson said Carroll and Galbreath went above and beyond the call of their regular duties to save the unconscious man's life. Burleson said the wreck happened about 2 a.m. on Dec. 4. When Carroll and Galbreath arrived on the scene, the vehicle, a small pickup truck, was fully involved, Burleson said, citing the officers' body cam video of the incident.