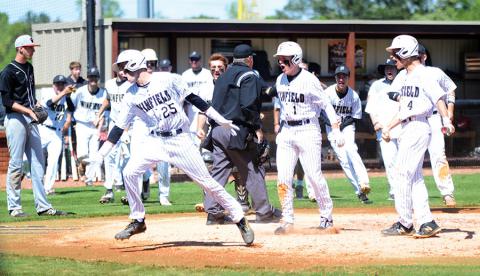 WINFIELD - Winfield downed Weaver 19-6 in the Pirates' second game of the Alabama High School Athletic Association's Class 3A state playoffs on Saturday, April 20.
The Pirates are ranked No. 2 in the final Alabama Sports Writers Association's Class 3A poll.
Winfield's Ben Parrish earned the win in 4 1/3 innings and allowed seven hits and five earned runs with four strikeouts.
Jackson Elkins pitched 1 2/3 innings and allowed one hit with no earned runs. He struck out two.