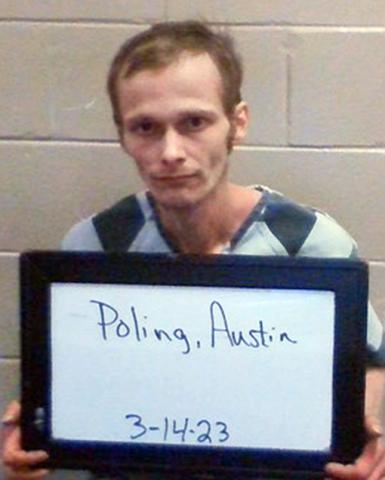 HAMILTON — A Hamilton resident was arrested for murder and cruelty to animals this past week in connection to a shooting that took place near Harper's Junction.
Austin Wade Poling, 28, of Hamilton, allegedly shot and killed his father, Tracy Wayne Poling, 55, and his dog at their home at 25733 U.S. Highway 43 in Hamilton.
According to Marion County Sheriff Kevin Williams, the Marion County Sheriff's Department responded to a call on Wednesday, March 15, at 5:19 a.m., reporting Tracy's body being found in the home.
"A family member went by the residence to pick up Austin for work. The family member walked in and found (Tracy) dead and the dog lying right next to him, too," said Williams.