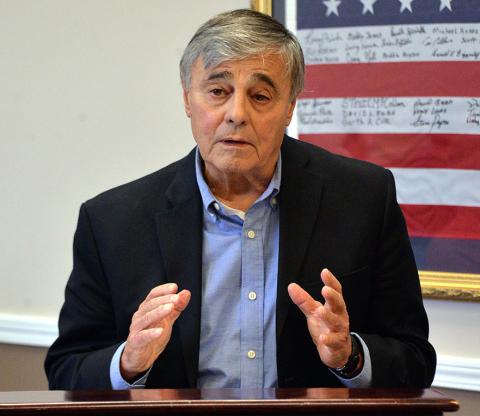 WINFIELD - Northwest Medical Center Chief Executive Officer Bob Henger appeared before the Winfield City Council at its Tuesday, Aug. 20, meeting to give an update on the hospital.
Henger, who came out of retirement two months ago to run the hospital, appeared before the council at the request of councilman Chris Ballard. Ballard has been requesting an appearance from the CEO for a few weeks. Henger was scheduled to appear at the Aug. 6 meeting but missed due to surgery.  
Before Henger spoke, mayor Randy Price updated the council on the current state of rural hospitals in Alabama. He also reminded the council of how the city came into ownership of the hospital when the hospital's former owners, Curae Health, went bankrupt. In March 2018, the City of Winfield formed a healthcare authority to purchase Northwest Medical Center to save the hospital from closing. Northwest Medical Center is currently in a partnership with St. Vincent's of Birmingham.
"I don't know if very many people follow the current state of rural hospitals in Alabama," the mayor said, "but it's a very bad situation for all rural hospitals in Alabama. An estimated 20-25 rural hospitals in the state will close this year.