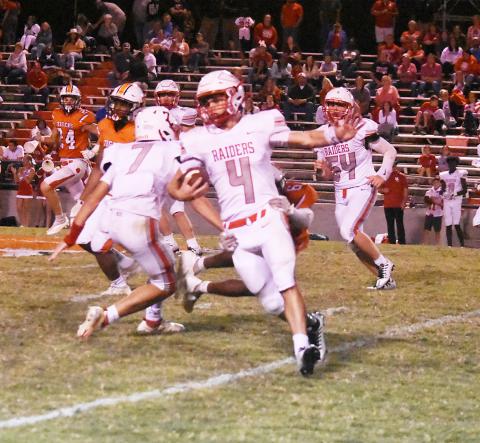 By Dean Maddox
Editor, The Times-Record
FAYETTE — Marion County put up a gallant battle against Fayette before falling to the Tigers by the score of 59-28 Friday, Sept. 23.
The kickoff to Marion County was mishandled and recovered by the Tigers' Logan Taylor on the Red Raiders' three-yard line. On the first play from scrimmage, Charles Grant ran for a Fayette touchdown. Quarterback Blake Johnson ran for the two-point conversion and after only 14 seconds had elapsed off of the game clock, the Tigers led 8-0.