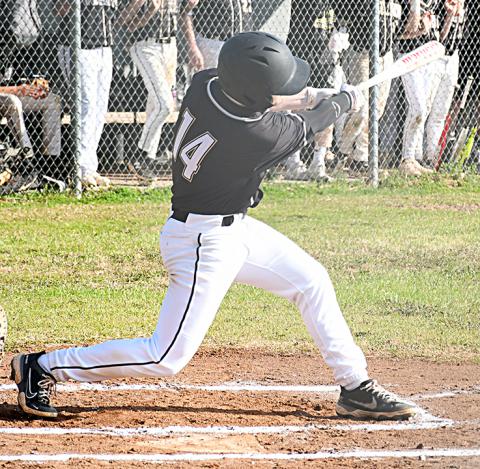 BEAR CREEK — The Hackleburg Panthers proved why they are tops in their region, walloping Phillips 17-1 Thursday, March 23.
Jaxon Fincher and Blaise Vickery shared pitching duties for the Panthers, with Fincher striking out 7 and allowing 4 hits for 1 run.  Vickery struck out 5 and allowed no hits.
Phillips' Hunter Orman and Bo Green shared pitching duties, with Orman striking out 2 and allowing 9 hits for 15 runs.  Green struck out 3 and allowed 1 hit for 2 runs.
Fincher was the Panthers' leading scorer in the game, with 3 runs and 4 RBI.  Jaquan Reeder had 3 runs, Ross Hudson had 3 runs, Carson Swinney had 2 runs and 3 RBI, Edge Weeks had 2 runs and 2 RBI, Aydan Beard had 2 runs and 2 RBI, Jayce Ables had 1 run and 2 RBI, Payton Scott had 1 run and 1 RBI and Vickery had 2 RBI.
Lathen Burton scored the lone run for Phillips in the game after being driven in by a single from Hayden Hulsey.
Marion County Schools are on spring break this week, but the Panthers will still be playing baseball.  The Panthers will take on Brindlee Mountain and Waterloo on Thursday, March 30, and will travel to Haleyville for a game on Saturday, April 1, according to Dragonfly.
* Game stats courtesy of GameChanger.