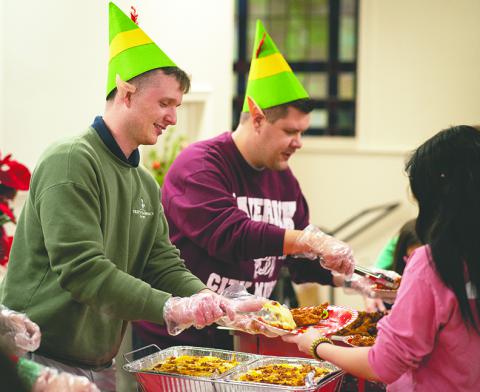 By Louis Mellini
Staff writer
HAMILTON — The Kids for Life organization, along with Marion County Department of Human Resources and several local volunteers were able to bring the magic of Christmas to Marion County's foster families this past week.
Kids for Life, a non profit organization started by Hamilton resident Melissa Mathieson, held the event to give gifts and food to foster children and their foster parents during the holiday season.
The event was held at First Baptist Church, who also provided the meal for the event in Hamilton on Thursday, Dec. 15.